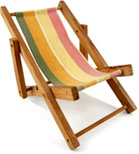 Got something to say?
Sit back, relax

and let us create the perfect eBook for you.
eBrochures are just great!
Not only do they enhance your sales message to the point of beating your potential clients into easy submission, they can also save a fortune over printed brochures if you're constantly having to update information. There's nothing worse than having boxes of printed literature gathering dust in the store cupboard, daring you to even think about throwing them away. Well, there's quite a lot that's worse actually, like global warming. But they'll even help with that, saving on cutting down all those lovely trees. In fact, they're piety itself.
Our eBrochures start at just £99 plus vat for up to 10 pages if you've got your own artwork as a PDF, and just £570 plus vat if you'd like us to design, conceptualise and create it for up to 6 pages including front and back covers. Extra double-page spreads can be added for just £140 plus vat each. Need bespoke, professional copywriting? Ask for a quote.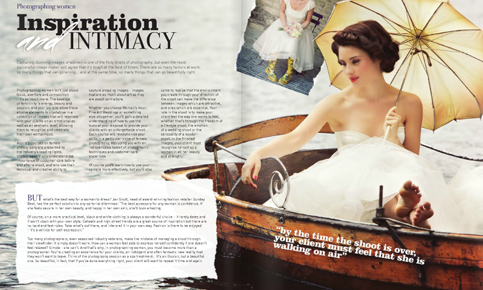 The Eye Spy photography magazine is published successfully to eBrochure
Got an idea for a magazine? Avoid big print costs - publish to the world from as little as £99 plus vat.
Not sure what's right for you? Take a look at our Q&As, or simply get in touch.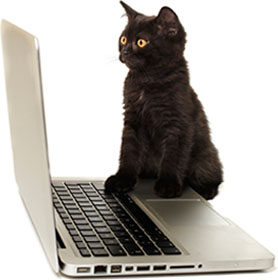 Where do I start?
The first thing you need to decide is how your eBrochure is going to tell its story. You might have this sussed already, with your copy and images carefully prepared and all set for us to assemble into the finished product for you. If this is the case, we'll be happy to look this over for you, make any suggestions and tidy things up if needs be. It's up to you.
Do I need conceptualisation?
Gosh, that's a long word. All it really means is, are you at the stage where you know an eBrochure would be perfect for you, but you haven't the foggiest about how it should look or even how to go about it? Fear not - this is where our conceptualisation service comes in. We can talk through the eBrochure's aims with you and then storyboard the whole thing, writing the copy and working out how to tell your tale concisely and effectively.
What do I do about imagery?
Yeah, yeah - we all know a picture paints a thousand words and all that malarky. But it is absolutely true, and nowhere does this come into play more than with an eBrochure. As part of our conceptualisation, we can choose and design images with you that will be perfect for bringing your story to life. The images you finally settle on might be a million miles from what you first thought of, but trust us - we know what works, we're old hands at this.
If I need you to provide images, will this cost me extra?
Undoubtedly. Image work can be time-consuming and expensive, but the final results can be well worth it. We can work within most budgets, but remember - if you need us to source imagery for you, you'll have to pay for this time in addition to the cost of the imagery and any manipulation or alteration required.
How many pages or spreads do I need?
Here's where we look at how long your eBrochure needs to be. It's vital we hold the reader's attention until the very last page, so our carefully crafted text and images will combine to create the perfect mood and atmosphere to do your message justice. We won't make it a page longer than it has to be, while at the same time making sure that we've covered all bases. And don't forget you'll need a front and back cover to really finish things off. Oh, and just in case you weren't sure, a spread is just two pages together.
How will it look on different-sized screens?
This is one of the final techie bits that we take care of so you don't have to worry about it. Your eBrochure has got to look its best on any screen, and work perfectly whether viewed on a Mac or PC. It's got to load quickly and work seamlessly, so as to have the maximum impact on the viewer. It's at this point that you must listen to our advice on how much text is realistic on a page, and at what point size.